Napking Airlaid
High quality Airlaid napkins
---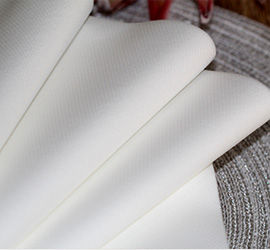 Airlaid NapkinG Grande (40cm x 40cm)
The Airlaid Napking Grande is our flagship napkin. It is the most popular Airlaid Napkin in South Africa and the finish, texture and softness is unique to Napking and not found anywhere else.
The Airlaid Napking Grande is the perfect option for those customers looking to replace linen or just to add value to your customers experience or to offer innovation. Perfect for any table setting
Perfect for: Dinner, lunch, banquets, weddings and room service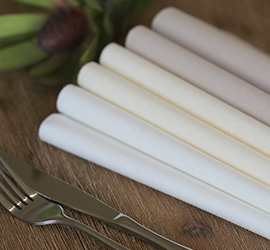 Airlaid NapkinG Slim Cut (20cm x 40cm)
The Airlaid Napking Slim Cut has become a very popular size since we introduced this unique napkin shape several years ago.
The unique rectangular shape Airlaid Napkin was first introduced to South Africa by Napking and it has become a very popular alternative to the Airlaid Napking Grande.
It has all the benefits of the larger Airlaid Napking Grande but it is a more affordable option for those customers on a budget but still wanting to provide the class and benefits of Airlaid napkins.
Perfect for: Breakfasts, lunches and events
---