NapkinG Colours
Our Colour Napkins
---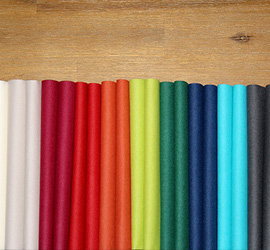 There is a perfect colour for any requirement.
The Colour range of Airlaid Napking Grande is a beautiful range of unique colours that add to any table setting and enhance any theme you may be going for. They complement the colour scheme of a restaurant table setting, picnic basket or add that extra touch to any event or function.
The quality and softness is the same as the our white Airlaid Napking and offers exceptional quality and touch.
Colours available: Graphite Black, Umbra Grey, Navy Blue, Ice Blue, Bottle Green, Kiwi, Red, Bordeaux, Terracotta, Champagne, Yellow, Pebble Stone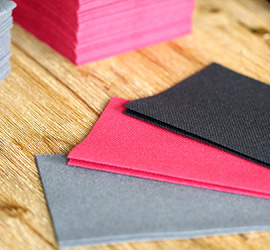 Colour Airlaid NapkinG Slim Cut (20cm x 40cm)
Our range of Colour Airlaid NapkinG are available in the Slim Cut size and offer the same quality, elegance and soft touch as the Grande. The Slim Cut offers budget friendly options for customers who want a quality colour napkins suitable for any dining experience while maintaining quality and elegance.
Perfect for: Colour schemes, restaurants looking for a unique colour, table settings, picnic baskets, events and banquets
---
Colour AirLaid NapkinG
Bordeaux

Champagne

Kiwi

Navy Blue

Ice Blue

Green

Red

Terracotta

Umbra Frey

Graphite Black

Pebble Stone