NapkinG Cocktail
Airlaid Cocktail range
---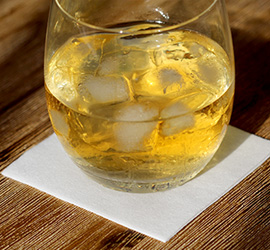 Adding a touch of class.
The Airlaid Cocktail Napking is ideal for serving drinks for any bar or restaurant and eliminates the need for ugly coasters.
Using a high quality Airlaid Cocktail Napking sets you apart from the rest and provides the class you are looking for when serving drinks. It can also be used for take away's and finger foods.
Take the Airlaid Cocktail napkin got the next level by printing your logo on it.
Perfect for: Serving drinks, take away's and finger foods
---